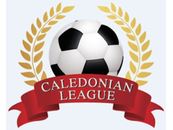 Caledonian League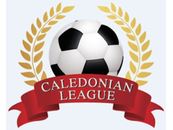 Calling All Ambitious Clubs!

The Caledonian League wants to hear from ambitious clubs, of a proven high standard, who think they could add value to our League!
Could that be you?
The principal aim of the Caledonian League is to promote all that is best in amateur football
In return, we insist on the highest standards both on and off the field of play.

Do you have a successful team?
Do you play on a high-quality playing surface (grass or artificial)?
Do you have excellent changing facilities?
Can you offer post-match hospitality?
Do you demonstrate good discipline on the pitch and on your touchline?
If the answer to all these questions is 'Yes', we would like to hear from you!

Why the Caledonian League?
The Caledonian League is all about the clubs!

League fees always kept at reasonable levels.
No expensive 'extras'!
League funds reinvested into the clubs - for the past 8 years, the Caledonian League has paid all SAFA Affiliation Fees, Scottish and District Cup Entry Fees and Public Liability Insurance - and provided each club with a new match ball.
Cup Finals normally played at Broadwood Stadium.
A Select side that plays in the SAFA Inter League Tournament
A strong voice within the SAFA to influence the direction of the game nationally.
A modern, user-friendly website.
'Only Sport' - a superb sponsor who offers generous discounts and free match balls.
Interested? Act Quickly!
Download the League Application Form from our website. Complete it and return by email to our League Secretary, Iain Cowden, at johncowden@ntlworld.com