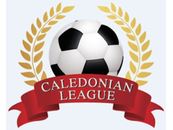 Caledonian League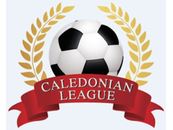 Code of Conduct
The principal aim of the Caledonian League is to promote all that is best in amateur football.
It is our collective expectation that all those involved with our association – our office bearers, club and match officials, players and supporters will comply with the values and principles underpinned in the FIFA Fair Play philosophy.
In addition, there is also an expectation in today's society that all individuals will experience Dignity at Work. No individual should experience discrimination according to their gender, colour, religious beliefs or sexuality.
These principles are applicable to the game of amateur football.
The Caledonian League places an expectation on all of its participating members to demonstrate mutual respect, both on and off the playing field, and to ensure spectators likewise behave.
The Executive Committee of the Caledonian League will promote the consistent application of our Code of Conduct.
The Executive Committee will investigate all serious breaches and, if necessary, initiate appropriate disciplinary procedures against offending individuals or clubs.
Key features of our Code:
• Club Officials and players will respect match officials. They will accept their decisions without challenge. They will not verbally, or physically, abuse referees / assistant referees. They will not swear or use other forms of inappropriate language.
• Club Officials and players will demonstrate the same level of respect to their opponents, including their club officials and spectators.
• Players will not deliberately engage in serious foul play or time-wasting or gamesmanship.
• Club Officials will ensure spectators do not verbally, or physically, abuse referees/ assistant referees or their opponents. Clubs are responsible for the conduct of their spectators in this regard.
• Referees will demonstrate the same levels of respect when addressing officials, players or spectators.