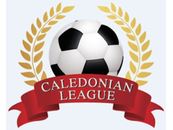 Caledonian League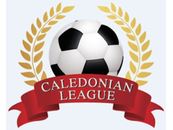 Committee

President
Douglas MacMillan
Having previously served as Vice President of the Caledonian League, Douglas is also:-
- A member of the National Discipline South Executive
- A member of the South District committee
- President of Symington Tinto Sports Club
macnethan@btinternet.com
07798755200

Vice President & Match Secretary
Gus Yuile
gyui489@hotmail.co.uk
07903029199

Secretary
Graeme Robertson
Graeme is our Immediate Past President and also serves as Secretary of the Western District Committee.
Having previously played with East Kilbride YM until aged 44 - across their Caledonian League, GGPL and SAFL teams - Graeme moved into team management, initially with the SAFL team and now with the Caledonian League team.
robertsons@blueyonder.co.uk
07557507713

Treasurer
Tony Heffron
anthonyheffron@hotmail.com
07962426227
Registration Secretary
Robert Marshall
Robert is a member of various SAFA committees:-
- Western Executive committee
- General Purposes committee
- National Disciplinary committee (South)
Robert has been involved with Finnart AFC since 2014
rmars441@aol.com
07889930823
Discipline Secretary
Lindsay Wallace
Linsday has been involved with Amateur Football in various roles for 40+ years and has been awarded Life Membership for various roles:-
- Life Member of the Caledonian League.
- Life Member of the Greater Glasgow Premier League (and a Past President)
- Life Member of Weir Recreation AFC
Lindsay is a council member of the SAFA and is a delegate of the GGPL, serving on the following committees:-
- National Disciplinary
- Appeals
- West of Scotland Executive
Lindsay's previous experiences include:-
- Club Secretary of Weir Recreation AFC for 26-years.
- Manager of Anniesland AFC in the Saturday Morning Civil Service League
wallace9bu@btinternet.com
07812055828

Minute Secretary
Iain Cowden
Iain is a Past President and Life Member of the Caledonian League, having served the Caledonian League in many roles across the years, including:-
- Referee, Referee Representative, Match Secretary, Secretary, League Representative to SAFA.
Iain is a Life Member of SAFA and is currently Vice President.
Iain is Match Secretary for the Inter League Tournament.
Iain has also previously served on many SAFA commitees, including:-
- Referee co-ordinator for the Scottish Cup and Sunday Trophy.
johncowden@ntlworld.com
07989623190

Media Secretary
Robert Porter
Robert joined the Executive Committee in 2018, and is responsible for managing the leagues various media platforms.
Robert has been involved with Dumbarton Academy FP AFC across various roles since since 1988, currently serving as a Committee Member.
robertjporter11@gmail.com
07834498259

SAFA Council Representative
Gary Grahamslaw
gary.grahamslaw@sky.com
07590913525

Executive Committee Member
Alan Kyle
Alan joined the Executive Committee during 2017.
Alan has been involved with Eaglesham since 2000, across a variety of roles and currently serves as Treasurer for the club
matchsecretary@eagleshamafc.co.uk
07710464397
Executive Committee Member
Alex Richardson
Alex joined the Executive Committee at the start of the 20/21 season
Alex has been involved with Wishaw Wycombe Wanderers AFC since 1999.
- The club that is SFA Accredited and has 18 teams (both boys and girls) across youth and amateur levels.
- Alex is President of the club, and has been on the Executive for 21 years, and is the club Child Wellbeing and Protection Officer (CWPO)
- Alex co-manages the Amateur side, and has been a coach for the last 4 years.
arichardson10@sky.com
07766827163

Executive Committee Member
Charles Keating
Charlie has been involved in Amateur Football for c36 years and has served on the disciplinary committees of the West of Scotland AFL, the Central Scottish AFL and the Greater Glasgow AFL.
Charlie has been Chairman of Giffnock North AFC for the last 23 years, and is the current Club & Match Secretary

charleskeating@btinternet.com
07960497920

Executive Committee Member & SAFA Council Representative
Ian Sommerville
Ian is a Past President & Life Member of the Caledonian League and currently serves on 3 SAFA committees:-
- Executive & Finance
- Eastern District Executive (chairman)
- International
Ian has been involved with Doune Castle AFC, in various roles, since 1989
iansommerville54@gmail.com
07719618211

Referee's Delegate
Tam Gilchrist
Tam played Amatuer football in the Lanarkshire AFL for 20 years.
Having previously refereed in the Lanarkshire AFL, Tam in now a referee in the Caledonian League
Tam provides the link between the Executive Committee and the Referee's and is also a valued Referee Social Convenor.
tgilk@yahoo.co.uk
07989976236