Caledonian League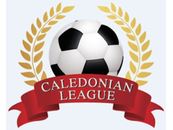 Caledonian League
News Report
20/21 season planning
Author: Graeme Robertson, 28/07/20
During a recent meeting of the Caledonian League Executive Committee, the possible return for amateur football was discussed in order to plan ahead for the forthcoming season. The Executive appreciates that there is nothing concrete as yet but the best guess, given the information available, was that it could be in October 2020.
If this were the case, given the limited available Saturday and mid-week fixtures dates available between October and the end of the season, the following decision were made in terms of season 20/21:-
- A full league season of home and away fixtures (26 games) will be carried out in both the Premier and First Division.
- Both League Cups, the William Turner Challenge Cup and the Douglas Smith League Cup, will not be scheduled at this time. The Match Sercretary will closely monitor the fixtures and if there is sufficiency of time prior to the end of the season to complete one, or both, of the Cups he will commence the competitions accordingly.
These decisions were not taken lightly, however the Executive Committee felt that both League Titles were the Primary Competitions within the Caledonian League and as such a full league schedule should take precedence.
Again, the Executive are keen to highlight that at this time there is nothing definitive about when amateur football will return, but it is incumbent upon the League to plan ahead as best they can with the information available.
It is appreciated that due to the changing nature of the current pandemic the above decisions may need to change or be altered accordingly depending on circumstances at the time.
Greame Robertson
Secretary
Caledonian League
Follow the site to get the latest news and results straight to your email