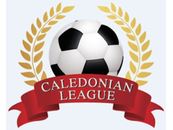 Caledonian League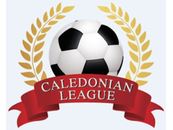 THE CALEDONIAN LEAGUE
WELCOME TO THE CALEDONIAN LEAGUE WEBSITE

The Caledonian League is proud of its rich history and reputation as one of Scottish Amateur Football's most prestigious and successful organisations.
The principal aim of the Caledonian League is to promote all that is best in amateur football.
We seek to achieve this by providing our member clubs with the administrative and playing framework, and the direction and support that will allow them to participate in a thriving, sporting and competitive environment.
Clubs seeking membership of the Caledonian League must have a proven track record on the playing field. They must have demonstrated they are well run and in a strong position to sustain long-term membership of the League. Clubs must also be committed to the principles of Fair Play and fellowship, values that underpin our philosophy.
It is essential that clubs must have first class and well-maintained playing facilities, which may be grass, or the latest artificial surface.
The Caledonian League welcomes expressions of interest at any time from ambitious clubs with a record that is consistent with the values and principles of the League.
Clubs should express their interest to our League Secretary:
Mr Graeme Robertson : 16 Capel Grove, Calderwood, East Kilbride, Glasgow, G74 3DE, Mobile 07557507713, Email: robertsons@blueyonder.co.uk
Caledonian League Structure
The Caledonian League comprises a Premier Division and First Division.
The top three from the First Division are promoted to the Premier Division, replacing the bottom three sides from the Premier Division - who are relegated to the First Division.
New clubs entering the league structure do so in the First Division, upon approval during the next Annual General Meeting.